Reviews for Sycamore Valley Chiropractic
What Our Patients Say . . .
What others say about chiropractic care can help you make the right health care choice. Review a selection of Sycamore Valley Chiropractic patient testimonials below and, if you have any questions, please contact our office.
Yours in Health,
Sycamore Valley Chiropractic
---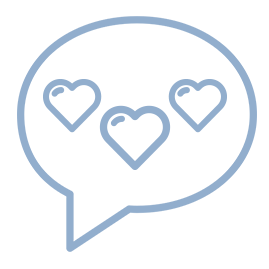 Dr. Ko and the staff at Sycamore Chiropractic provided incredible service!

This place Makes miracles happen, just how worm the overall practice feels is incredible. It feels like home, I went in the with a blown-out back came out feeling like a million bucks. Highly recommended!

I was very confident with Dr Hall as she explained everything and I felt so much better as I left. I can't wait to come back. The office staff made my first visit very easy and I felt well taken care of.

My experience was amazing. I now have hope that I will be pain free soon!

Great experience with knowledgeable and caring chiropractor.

I feel I am in the right place. Thank you!

Dr. Ko was fantastic! She was very tuned in to my issues and not only addressed them directly herself but also took time to explain, listen, and demonstrate. She gave me the tools and knowledge to continue with self-progress outside of her office. I look forward to seeing her again.

The first visit was good, and subsequent visits have been amazing!

I really appreciate Jessie being available Saturday morning when I needed it most. 

All the staff, including Dr. Call, were very courteous and efficient.

Dr. Call was very thoughtful and caring regarding my situation. His examination and comments regarding my treatments were thorough. I have every confidence in him.

I really loved my experience with SVC! Each interaction was positive! From the initial call all the way through to the appointment and the stim & ice after! Thank you for making my experience a positive one!

I went for postpartum massage and pain relief and I was helped enough that in the very first visit I could feel my pain went down to just being 20%. I am sure a couple more visits will get me in shape and fit and fine.

Thank you so much for fitting us in and really taking the time to help my daughter.

In a word…"fabulous" I am so glad that I was referred to your practice! Dr. Call is the most through and knowledgeable chiropractors I have ever met. Very impressed.

Very impressed with everyone and the service.

Everyone in the office was extremely welcoming, helpful and kind. I love this office!

I look forward to continuing my treatments. I have received very professional and caring treatments. All of my questions were answered and I received information that will help me remain healthy.

Feeling better already! Thank you!

I loved how thorough the exam was and how much time everyone spent with me.

Dr. Rena was wonderful explaining the process and goals of each action

It has taken me a long time to find a chiropractor that I connected with, but Dr. Shanda Fuller has filled that void for me. She is amazing!!

Dr. Rena is amazing! I no longer fear injuring my back. She is so intuitive and helpful. She is seriously a miracle worker!

My first appointment exceeded expectations. I'm very pleased to have been introduced to SVC and Jesse Call.

Melissa is awesome! She is very knowledgeable and takes the time to make sure your comfortable with the treatment she is providing!

Dr. Ko is the ABSOLUTE best…really! Take it from a skeptic…she has done wonders for me. In a few weeks, she out-performed orthopedic doctors and physical therapists…what a find!

Thank you for the kindness and friendliness of the staff. Each part of the exam and therapy was well explained, done professionally and my pain was relieved. Thank you.

Everyone was wonderful, friendly and professional.

Friendly, helpful, welcoming staff.

Wonderful experience! Would definitely recommend!

Absolutely WONDERFUL experience! Thank you!

Dr. Kelly Hall is the BEST!

It was all perfect. The staff was very nice and I Love Dr. Shanda Fuller personality and she helped a great deal! I highly recommend your place.

Dr. Shanda is my first chiropractic experience and i was extremely satisfied with her knowledge, skill level, communication and overall caring nature.

Staff and doctor were great!

I am amazed after only one visit I feel the best I have felt in seven months!

Miguel
I've been waiting to provide feedback until I felt like I've gone enough times to have something worthwhile to say. My experience has been amazing. Jesse is my chiropractor, but I really feel welcomed from the moment I walk in to the moment I leave. Every single person is ready to help, which is so refreshing because let's face it – life is hard and it's not easy keeping a smile on our faces all day. Despite all of that, the staff there are always smiling, and always helpful. Show More
A few specifics: I've gone to about 5 different chiropractors, including Jesse. I've had neck and back issues for years (since I was 13, I'm now 34). I was never able to really get in physical shape because my body couldn't keep up with the stress I would put it through to get in good shape. With Doctor Jesse, I've not only been on a path to getting in better shape, but I'm literally stronger than I have ever been in my life. I'm lifting significantly more weight, and my body is not breaking down, it's keeping up the way a 34-year old's body should.
When I started with Jesse, I admit I may have come off a bit demanding, but I was tired of seeing no results from chiropractors in the past. I told him that I wanted an X-Ray and an analysis of that. I also wanted a plan to help get my body back on track. He has been amazing, in his super casual/laid-back kind of way. He not only provides the right adjustments and care but also the right advice. Of course, the key is listening to that advice – and I have.
Thank you Jesse for allowing me to get to do what I've never been able to do. Lastly the staff, the 2-3 ladies who usually attend to me after my adjustment. I can't remember their names, but they went above and beyond. One of the treatments I get after my adjustment is the neck tract (it's like a medieval extension of the neck). They have two of those contraptions, and one was taken, so they pulled out an older one they had as a backup. I told the young lady that I really liked how that one felt over the new device and she said she'd make a note so that they use that one for me in the future. I thought, "This is the nice stuff people say but don't usually follow through." I honestly didn't expect anyone to follow through with that request, and I wouldn't have been upset if they didn't.
To my surprise the next visit, the woman says to me, "Okay let me pull out the older model since I know you liked that one better." I was surprised and so grateful. They listened. All this to say, this has been an amazing experience so far. Thank you to everyone for doing your part well. When you do your part well, it makes it seem as though everyone is working together.
~Miguel
---
Karin
The kind attention and care I have received has been consistent and exceptional in every way. The moment I entered the office, I felt a very good vibe. Everyone was friendly, helpful, kind and respectful. When I met the amazing Shanda M. Fuller, D.C., I knew I was in excellent hands. She focused on me, listened intently to my issues and concerns and then took the time to explain what steps could be taken to bring me back to living my life the way I once did. She gave me confidence in what could be done and in her abilities and philosophies. Within three sessions my full range of motion began to be restored! I am now feeling fantastic and once again anticipating fully in life and doing all the things I thought were lost to me, without the worry of re-injury. My husband says he has seen the change, not only in my ability to move but my positive attitude. It's been life changing!! Thank you for restoring my health back to me! ~Karin
---
Wendy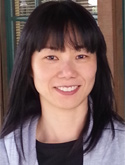 I suffered from back shoulder pain for years due to sitting long hours in front of a computer. I lived in pain 7×24. I started seeing Dr. Shanda Fuller in mid January for weekly adjustments. She called me up the 1st week just to check on how I was doing. What a personal touch! Dr. Shanda taught me a few arm exercises that I could do anytime, anywhere. She also started me with Curtis for massage to help relax my muscles. Only after a few weeks, I started seeing the amazing results. I have been pain free most of the time for almost 2 weeks now. I went from a 10 (extreme pain) to now a 0 to 2 (2 only when I sit in front of a computer for hours, bad work habit). For something I thought would take at least months to correct, it only took Dr. Shanda and Curtis a few weeks to release me from pain, WOW, that is more than a miracle! All the staff at SVC are super nice and sweet. Their office and rooms are very clean. Thank you Dr. Shanda, Curtis, and all the wonderful ladies at the front desk. Keep up the great work! ~Wendy
---
Mark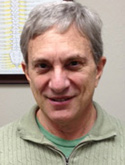 I first presented to you after a 3-day hospital admission for what I thought was a heart attack. During my stay there, and after many sophisticated medical diagnostic procedures that ruled out all sorts of scary conditions, I was discharged as having "muscular skeleton" pain.
Under your subsequent care, and the treatment by Dr. Fuller and the staff at Sycamore Valley Chiropractic, all my symptoms of neck, chest, and pain in my left arm became asymptomatic within 1 month. I was very impressed with your understanding of my problem, how you educated me on the origin of my pain, taught me exercises that alleviated my symptoms, and your gentle and effective manipulation of my body. ~Mark
---
Audrey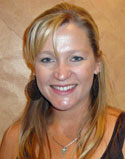 Grateful! The one word I would use first to describe my feelings toward Dr. Shanda Fuller and the staff at Sycamore Valley Chiropractic. After waking up unable to move for the second time in a month, I sat at my computer in tears, desperate to find a chiropractor who could provide relief from my misery. I called at 8:00 a.m., someone actually answered the phone and within the next hour I was in the office and receiving treatment!
As a mother of three small children I found it so refreshing that not only are my children tolerated at my visits, but welcomed! They are always on-time, professional, efficient and kind. I am thrilled with the care and healing I have received from Dr. Shanda and give my highest recommendation! Everyone deserves to feel this great! ~Audrey
---
Paul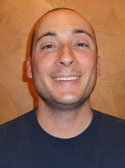 Sycamore Valley Chiropractic and Dr. Fuller are simply the best. I receive a thorough exam and excellent adjustment on each visit. I never feel rushed out of the office like all my previous chiropractors. Dr. Fuller always takes the time to listen my questions and her expertise is always evident with her informed answers and explanations. I love the extra therapy such as ultrasound and electrotherapy. The staff is always friendly and I never have a problem scheduling an appointment, even on Saturdays. ~Paul
---
Todd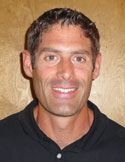 Sycamore Valley Chiropractic- truly the friendliest and most professional chiropractic team in the valley who continually takes great care in their patient's well being, while educating patients to better understand the ongoing benefits of chiropractic care. ~Todd
---
Val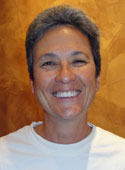 When I decided to see a chiropractor, my back was in spasms and my leg had shooting pains to my feet. I had previously seen a chiropractor, but the experience was so painful, I swore that I would never see a chiropractor again. Then my friend recommended Dr. Shanda Fuller. When I walked into the office, the ladies at the desk were so friendly, and they made feel like I was part of a family. Then I met Dr. Shanda. She explained how seeing a chiropractor could help me not only align my spine, but it would help me with my overall health. We talked about my pain, my health goals and my fear about seeing a chiropractor. Then I had my first adjustment. It was absolutely painless, and I felt just a bit taller when I walked out of the office, both physically and mentally. I was sold. In the years I have been seeing Dr. Shanda, I have improved my posture, my feet and legs no longer hurt, and I now get regular treatments to prevent injury. As the director of human resources for a large school district, I know the importance of customer service. The entire staff of Sycamore Valley Chiropractic is the most professional and friendly group of caring professionals I have encountered in a long time. ~Val
---
Audrey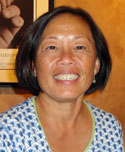 I had a whiplash and a very bad fall many years ago. Dr. Shanda is instrumental in keeping the effects of these injuries under control so I can maintain an active lifestyle. I am so thankful for her willingness to listen to what was ailing me and then devise the appropriate adjustments to minimize all the symptoms. It is rare to find a physician who always makes you feel they have all the time in the world for you, even when the waiting room is packed full of patients. It is not difficult to find a chiropractor to treat me, however it is difficult to find one who not only treat the symptoms, but help me figure out my habits that may be aggravating the symptoms. She helped me make a few minor changes in how I position my legs while driving, this allowed my hip adjustment to hold instead of pulling it out of alignment. With all this aside, it is always great to see Dr. Shanda's bright smiling face. ~Audrey
---
Ken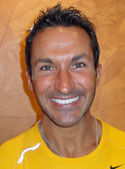 Dr. Call and Staff have provided me with the ability to pursue my passion of successfully completing an Ironman Triathlon. Without chiropractic care, I have no doubt that I never would have been able to achieve such a feat. Thank you so much for the care you have provided me and my family. ~Ken
---
Terese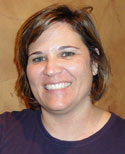 Dr. Call has been and continues to be an amazing chiropractor and listening ear to me and my family. My dad was one of Dr. Call's first patients when he was just starting out and my dad visited Dr. Call once a week for just about 20 years until he moved out of the area. My dad is still looking for a "Dr. Call" in his area. Dr. Call has been there through all of the triumphs and tragedies in my life and I look forward to my monthly adjustment and check- in with him. Furthermore, every staff member has been welcoming, caring and very helpful. Sycamore Chiropractic is one of my favorite places to visit. ~Terese
---
Pam
Almost 2 years ago, I was referred to Dr Shanda Fuller for some serious lower back issues. I have suffered with sciatica for about 8 years since my first son was born. Since finding Dr Shanda, I have never felt better! Not only is she an extremely capable Chiropractor, but she is a nice person too. The whole package, all wrapped into one! She is always cheerful, positive and uplifting. She leaves no stone unturned and gets to the bottom of every problem. My out of town family members even make appointments with Dr. Shanda when they are visiting! The office staff is friendly and extremely accommodating. It sounds cliche, but they really DO treat you like family. ~Pam
---
Lori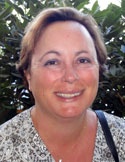 I want to take the time to tell you how much I appreciate both you and the entire staff at Sycamore Valley Chiropractic for the awesome care and support you have given me and continue to provide me. I can't believe I have been your patient now for over 5 years. As you know, I was recently diagnosed with Anklyosing Sponylitis and Inflammatory Arthritis and have suffered with various ailments and chronic back pain as long as I have been coming to see you. Through your, care, support and guidance I have been able to tap into some good resources that finally started to provide some answers. You are always willing to listen and advise. The fact that you take the extra time is greatly appreciated. Your care is what has kept me going all this time and has helped me manage my chronic pain.
I will continue to happily recommend both you and your staff to others that need chiropractic care. In fact, you already treat my entire family! ~Lori

Nicole
Dr. Shanda has this amazing ability at being professional, but making you feel like you've known her for years. She is thorough, helps you feel comfortable and makes sure you get all your questions answered. You leave feeling hopeful and sure that your problem or aliment you are there for will be corrected. The staff is also wonderful and helpful. The second time I was in there, April and another staff member greeted me by my first name. I was very impressed. Thanks for all you do to have such a wonderful practice!
---
Debbie
Dr. Call takes time to listen to my issues and concerns. He is empathetic and understanding. He has helped me correct a very bad posture problem and given me relief from my back and neck pain. His staff is friendly, knowledgeable and helpful. I would highly recommend this practice!
---
Allison
I have had chiropractic care all my life. This was hands down the best care I have ever received. Dr. Kelly took her time taking care off my injuries and thoroughly examined me. The staff was kind and attentive. It's evident that everyone at Sycamore Valley Chiropractic genuinely cares for their patients. I feel very blessed to have found this office.
---
Jonathan
Got a great price from Dr. Melissa Ko. I wasn't sure how much she could do, but I had an Achilles' tendon tear a couple years ago and needed some work done. She did a full head to toe exam and found lots of problem areas. She did adjustments on my feet, legs, and spine, which were all kind of scary but felt great. I was sore for the next couple days but felt more energetic and spry afterwords.
Adjustments plus physical therapy helped me run my fastest two mile time ever (and this is at age 30). I cannot recommend Dr. Ko highly enough! She is always optimistic and great at explaining exactly what she is doing. Go see her, especially if you've had a sports injury.
---
Randi
I have been a patient of Dr. Kelly Hall for well over 10 years. I used to only see her when my neck, shoulders and back felt really bad. It has taken me until about 3 years ago to realize that the full benefit from chiropractic comes from continuous treatment. Now I see Kelly once a month and have added a 1 hour massage with Teresa. The combination of therapies has made an incredible difference in my body. I love my family here at Sycamore Valley Chiropractic! The staff is exceptional and they will always get you in to see one of the doctors if you just make that call. I can't imagine my life without them!
---
Juliette
I have been seeing Dr Kelly Hall at Sycamore Valley Chiropractic for over 5 years and she has always been extremely helpful, caring, responsive and effective at helping me manage a variety of health issues. I see a big difference in my pain level and quality of life as a result of chiropractic care and she has helped me resolve some long standing back pain. The staff is friendly and professional. They have always made sure I received convenient appointment times and were very welcoming and warm on the occasions I had to bring my two young kids with me. I have received a variety of services including massage, ultrasound, etc. and all were fantastic. I can't say enough about Dr. Hall and the great team at Sycamore Valley Chiropractic.
---
Bill and Goldie
My wife, Goldie and I have been patients of Dr. Greg Call since about 1985. Neither one of us would be walking and functional if Dr. Call and his staff hadn't been treating us. Goldie has had a number of unscheduled dismounts from her horses and in one incident checked herself out of John Muir Hospital to have Dr. Call straighten out her twisted spine! The Medical Doctors at John Muir couldn't provide anything except narcotic pain relievers!
I've had numerous incidents over the years wherein Dr. Call's treatments have greatly helped me. I inherited Arthritis and other genetic issues that Dr. Call continues to provide me care and relief. Dr. Call and his Associates at Sycamore Valley Chiropractic are the most honest, trusted, and caring Professional Medical Providers that have ever provided care to us. If you are looking for a great group of Chiropractors, you have found them.
---
Dominic
Dr. Melissa Ko is an epitome of good hands and customer service skills.
I had plantar facsiitis in my right foot last year and was treated by Kaiser's podiatrists with some success. When the pain came back about 6 months later, I decided not to have a second shot of cortisone and sought help from Dr. Ko instead.
The first time I was in her office, she diagnosed my conditions and set up a treatment program, which she explained in details. My fear of having something wrong with my right foot was gone immediately. Each week I saw her, she monitored the progress of the foot and applied appropriate treatments. She listened to my concerns and she always explained to me what she was going to do to my foot before the treatments started. She was at all times calm, courteous, professional and very knowledgeable. Needless to say, I have no pain now. I mentioned earlier about good hands, I mean both literally and metaphorically.
I would definitely recommend her to anyone who needs chiropractic help.
---
Mike
Dr. Shanda Fuller is amazing. I had always been a bit skeptical of the Chiropractic field. After age & bad habits set in, I hurt my back one morning and could hardly walk. Dr. Fuller rearranged her schedule to accommodate me. Three treatments later and I feel better than I have in a long time. I cannot recommend Dr. Fuller and her team enough!
---
Elvina
Dr. Ko is very professional, knowledgeable, warm, and overall a great chiropractor!
Her warm and compassionate personality makes me feel welcome and taken care of. She patiently and clearly explains the procedures and what is happening with my body. She showed me that a chiropractor is not just about cracking spines, she talks about the health of the whole body. I especially appreciate her input about my diet. I took her advice and have been trying to go gluten free and have been trying to avoid corn, and my body really does feel better!
---
Rosie
I used to visit Dr. Cassie for months, and I thought she was wonderful. I was super sad when she left last year. Then, I was transferred to Dr. Shanda, and I couldn't be happier. Dr. Shanda is able to find all the little things that are wrong with me to help figure out how to fix me as a whole. I have recommended Dr. Shanda to several people.
Also, I think I should mention the customer appreciation days where they make the best treats for us, and decorate the office for party mode. I love all of the staff, too. This place is the best. I would totally work here if this was my line of work, just so that I could hang out with these fantastic ladies in a great environment.
---
Bert
I would like to thank Dr. Melissa Ko of Sycamore Valley Chiropractic and their staff for responding promptly to my needs and giving me such great attention.
I was recently rear ended in a car accident and had injured my neck causing a whiplash. Horrible headaches and pain followed. Getting out of bed in the morning was almost impossible.
I am very impressed by their incredible knowledge in taking such great care of me for this type of injury. I would recommend and totally trust Dr. Melissa Ko with any of my family, friends and business clients. Dr. Melissa Ko is working on getting me back to a healthy life.
I am so happy to have met her and her incredible staff who have been attending me in her office.
Thank you so much for everything you have done for me and the continued care I will be receiving from you.
---
Nancy
Dr. Call and the entire staff are extremely caring. After living with constant back pain for the last year, I now know I have two rotated discs, a 32 degree bend in my spine (no wonder my back hurt) and a plan to stop/reverse the rotation of the discs, reduce the pain level and give me the prospect of a pain free, active life. After 4 treatments I have already experienced some notable pain relief and I am encouraged that I have the right treatment plan and the right Doctor!
---
Sycamore Valley Chiropractic | (925) 837-5595
Your Danville and San Ramon Chiropractors since 1984