Feel Better at Sycamore Valley Chiropractic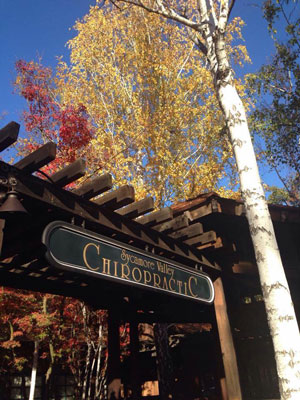 Whether you're looking to restore your body after an injury has left you sidelined, or want to feel as good as possible, Sycamore Valley Chiropractic is the perfect place to begin your journey to wellness.
Unmatched Team Approach
At Sycamore Valley Chiropractic, we're proud to offer patients a unique environment for healing. Our unique team approach ensures that you'll always receive the best care possible that your body needs to feel better and heal better. Best of all, your treatment plans are always custom and tailor made for you. When you're with us, we'll always put your needs above all else!
Advanced, Modern Care for All Patients
Care with our Danville chiropractors means you'll always receive first-rate attention to your injuries with advanced solutions to help you function better. We take pride in our modern practice that allows us to provide care across several modalities, including Chiropractic adjustments, massage therapy, posture restoration, and care for athletes.
Discover the Sycamore Valley Chiropractic Difference
When you choose our practice for care, we hope you'll feel like a part of our family. To better accommodate our patients, we're open Saturday's and accept walk-in appointments. Our Danville and San Ramon chiropractors happily accept certain insurance plans and offer an affordable cash rate.
Restore your health today and get back to the life you love. Contact our practice to book your first appointment!