Meet Dr. Gregory Call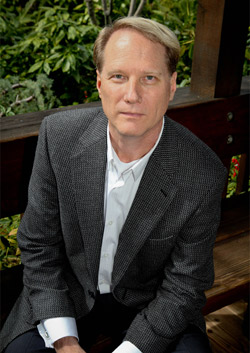 Hi, I'm Dr. Gregory Call. I grew up here in the Danville area and I am a 1976 graduate of Monte Vista High School and completed my under graduate education at Brigham Young University in Provo, Utah. I received my doctorate degree in chiropractic from Palmer College of Chiropractic in Sunnyvale, California in 1984. I began practicing here in Danville after completing my formal education. I have been practicing in Danville for over 25 years.
In my practice I treat a variety of conditions. Patients get relief from their back and neck pain, headaches, sciatica, sports injuries, industrial injuries and injuries sustained in motor vehicle accidents. Patients also come in for nutritional advice, allergies, fibromyalgia, arthritis care, scoliosis and postural related conditions. Chiropractic is often successful in helping those who have not been helped by traditional medicine.
I have a special interest in lower back pain due to lumbar intervertebral disc injury and degeneration. I have had extensive post-graduate training from some of the leading experts in this area. I have also had advanced training in whiplash and cervical spine injuries.
Diagnostic imaging is an important tool in the diagnosis of musculoskeletal pain and our new clinic is equipped with a state of the art digital x-ray system.
I am a member of the California Chiropractic Association, American Chiropractic Association, and the American Academy of Spine Physicians, member ACA Council on Sports Injuries and have completed the course work for the Certified Chiropractic Sports Physician. I have a strong belief in traditional chiropractic care and have assembled a team of doctors and support staff to provide honest, caring and effective treatment.
Email Dr. Gregory Call at drcall@sycamorevalleychiropractic.com or contact us today for an appointment!
---
Sycamore Valley Chiropractic | (925) 837-5595
Your Danville and San Ramon Chiropractors since 1984