Do You Know Someone With Sciatica or Back Pain? Get the relief you deserve without drugs or surgery

Schedule Your Appointment Today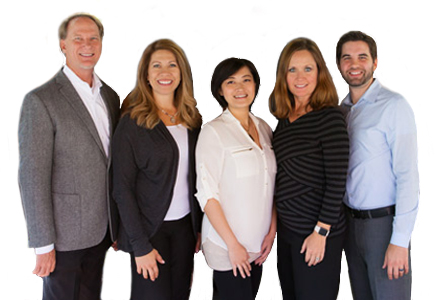 Expert Consultation
Full Evaluation
Report of Findings
Chiropractic Treatment Session
Don't let it get any worse
Don't go to just anyone
Get expert help and advice
Get long lasting results
Success Stories:
---


I came to Sycamore Valley Chiropractic and made an appointment with Dr. Jesse. I didn't know it at the time but that step would make so many things better. Five years before my visit I had been in a car accident. I still had a limp and most days was in a lot of pain. Dr. Jesse was/is amazing! His approach was positive, informative, educational and most of all IT WORKED. Today, I do not walk with a limp, we have my pain under control and I'm back to doing things I love! I am forever grateful to Dr. Jesse and the great team at Sycamore Valley Chiropractic!
Jessica

---


I started seeing Dr. Jesse in January of this year because I was experiencing lower back pain. I had never been to a chiropractor before and was a little skeptical. It has been an amazing experience! Through adjustments and exercises my pain has been reduced to almost nothing. I have much more flexibility in my spine now and I feel great!
Angela

---


This was my first time seeing a chiropractor. I was sceptical. I was in terrible pain! Dr. Jesse Call was amazing! My spine is in poor shape ; herniated discs, degeneration, stenosis and much more. He was able to get my pain under control after just a few visits. It was also clear that he actually cared about me and my health, not his bottom line. It was so refreshing to have a doctor spend as much time that was needed, I was never rushed . The entire staff was also extremely helpful and caring. Now if only other businesses/doctors could model their practices in similar ways. Thank you for easing my pain! I now know who to call when my back and neck decide to flare up! I recommend this office with no hesitation at all.
Patty
---
---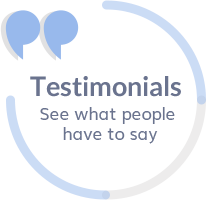 Everyone in the office was extremely welcoming, helpful and kind. I love this office!

Dr. Ko and the staff at Sycamore Chiropractic provided incredible service!

Thank you so much for fitting us in and really taking the time to help my daughter.

In a word…"fabulous" I am so glad that I was referred to your practice! Dr. Call is the most through and knowledgeable chiropractors I have ever met. Very impressed.

Friendly, helpful, welcoming staff.

I feel I am in the right place. Thank you!

This place Makes miracles happen, just how worm the overall practice feels is incredible. It feels like home, I went in the with a blown-out back came out feeling like a million bucks. Highly recommended!

I am amazed after only one visit I feel the best I have felt in seven months!

I went for postpartum massage and pain relief and I was helped enough that in the very first visit I could feel my pain went down to just being 20%. I am sure a couple more visits will get me in shape and fit and fine.

Everyone was wonderful, friendly and professional.

Absolutely WONDERFUL experience! Thank you!

Dr. Call was very thoughtful and caring regarding my situation. His examination and comments regarding my treatments were thorough. I have every confidence in him.

I really loved my experience with SVC! Each interaction was positive! From the initial call all the way through to the appointment and the stim & ice after! Thank you for making my experience a positive one!

It has taken me a long time to find a chiropractor that I connected with, but Dr. Shanda Fuller has filled that void for me. She is amazing!!

Dr. Ko is the ABSOLUTE best…really! Take it from a skeptic…she has done wonders for me. In a few weeks, she out-performed orthopedic doctors and physical therapists…what a find!

Dr. Ko was fantastic! She was very tuned in to my issues and not only addressed them directly herself but also took time to explain, listen, and demonstrate. She gave me the tools and knowledge to continue with self-progress outside of her office. I look forward to seeing her again.

Dr. Kelly Hall is the BEST!

Feeling better already! Thank you!

Staff and doctor were great!

All the staff, including Dr. Call, were very courteous and efficient.

It was all perfect. The staff was very nice and I Love Dr. Shanda Fuller personality and she helped a great deal! I highly recommend your place.

My first appointment exceeded expectations. I'm very pleased to have been introduced to SVC and Jesse Call.

I look forward to continuing my treatments. I have received very professional and caring treatments. All of my questions were answered and I received information that will help me remain healthy.

I was very confident with Dr Hall as she explained everything and I felt so much better as I left. I can't wait to come back. The office staff made my first visit very easy and I felt well taken care of.

The first visit was good, and subsequent visits have been amazing!

Dr. Shanda is my first chiropractic experience and i was extremely satisfied with her knowledge, skill level, communication and overall caring nature.

Wonderful experience! Would definitely recommend!

Great experience with knowledgeable and caring chiropractor.

Thank you for the kindness and friendliness of the staff. Each part of the exam and therapy was well explained, done professionally and my pain was relieved. Thank you.

Melissa is awesome! She is very knowledgeable and takes the time to make sure your comfortable with the treatment she is providing!

I really appreciate Jessie being available Saturday morning when I needed it most. 

My experience was amazing. I now have hope that I will be pain free soon!

Very impressed with everyone and the service.

I loved how thorough the exam was and how much time everyone spent with me.