Do You Know Someone With Headaches or Neck Pain? Get the relief you deserve without
drugs or surgery

Schedule Your Appointment Today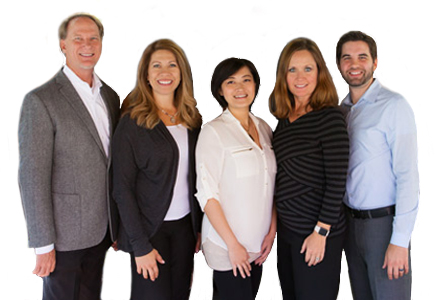 Expert Consultation
Full Evaluation
Report of Findings
Chiropractic Treatment Session
Don't let it get any worse
Don't go to just anyone
Get expert help and advice
Get long lasting results
Success Stories:
---


Dr. Jesse, and this practice are top notch! He is very knowledgeable and has helped me with neck issues and headaches. He also is a wealth of info on what I call "technology posture". All the staff is warm and caring and will bend over backwards to accommodate you quickly when in pain.It is so comforting knowing this practice is only a phone call away!
Amy
---


I have had intermittent neck pain in the last year and have seen Dr. Jesse for treatment. He has helped tremendously with adjustments and treatment in the office as well as tips on how to alleviate pain and prevent future problems. Everyone in the office is very helpful and appointments are easy to book. I have recommended Dr. Jesse to a friend that also had a very positive experience.
Sarah
---


I was always skeptical about going to a chiropractor but when desperate to try anything new with severe neck pain I decided to give Dr. Jesse a try. I was amazed at how instant the relief was! Dr. Jesse never lets me leave without giving me at home exercises to work on. No need to search farther for the best chiropractic practice!
Alisa
---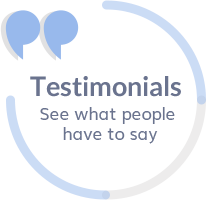 It was all perfect. The staff was very nice and I Love Dr. Shanda Fuller personality and she helped a great deal! I highly recommend your place.

Everyone was wonderful, friendly and professional.

I feel I am in the right place. Thank you!

I really appreciate Jessie being available Saturday morning when I needed it most. 

I look forward to continuing my treatments. I have received very professional and caring treatments. All of my questions were answered and I received information that will help me remain healthy.

All the staff, including Dr. Call, were very courteous and efficient.

Feeling better already! Thank you!

Dr. Shanda is my first chiropractic experience and i was extremely satisfied with her knowledge, skill level, communication and overall caring nature.

Thank you so much for fitting us in and really taking the time to help my daughter.

Staff and doctor were great!

My first appointment exceeded expectations. I'm very pleased to have been introduced to SVC and Jesse Call.

Dr. Call was very thoughtful and caring regarding my situation. His examination and comments regarding my treatments were thorough. I have every confidence in him.

I was very confident with Dr Hall as she explained everything and I felt so much better as I left. I can't wait to come back. The office staff made my first visit very easy and I felt well taken care of.

Dr. Ko is the ABSOLUTE best…really! Take it from a skeptic…she has done wonders for me. In a few weeks, she out-performed orthopedic doctors and physical therapists…what a find!

Thank you for the kindness and friendliness of the staff. Each part of the exam and therapy was well explained, done professionally and my pain was relieved. Thank you.

In a word…"fabulous" I am so glad that I was referred to your practice! Dr. Call is the most through and knowledgeable chiropractors I have ever met. Very impressed.

Melissa is awesome! She is very knowledgeable and takes the time to make sure your comfortable with the treatment she is providing!

My experience was amazing. I now have hope that I will be pain free soon!

Dr. Ko and the staff at Sycamore Chiropractic provided incredible service!

Great experience with knowledgeable and caring chiropractor.

Dr. Kelly Hall is the BEST!

Absolutely WONDERFUL experience! Thank you!

Dr. Ko was fantastic! She was very tuned in to my issues and not only addressed them directly herself but also took time to explain, listen, and demonstrate. She gave me the tools and knowledge to continue with self-progress outside of her office. I look forward to seeing her again.

The first visit was good, and subsequent visits have been amazing!

It has taken me a long time to find a chiropractor that I connected with, but Dr. Shanda Fuller has filled that void for me. She is amazing!!

Very impressed with everyone and the service.

I am amazed after only one visit I feel the best I have felt in seven months!

Wonderful experience! Would definitely recommend!

I went for postpartum massage and pain relief and I was helped enough that in the very first visit I could feel my pain went down to just being 20%. I am sure a couple more visits will get me in shape and fit and fine.

I really loved my experience with SVC! Each interaction was positive! From the initial call all the way through to the appointment and the stim & ice after! Thank you for making my experience a positive one!

This place Makes miracles happen, just how worm the overall practice feels is incredible. It feels like home, I went in the with a blown-out back came out feeling like a million bucks. Highly recommended!

I loved how thorough the exam was and how much time everyone spent with me.

Friendly, helpful, welcoming staff.

Everyone in the office was extremely welcoming, helpful and kind. I love this office!