Meet Dr. Rena Ahdut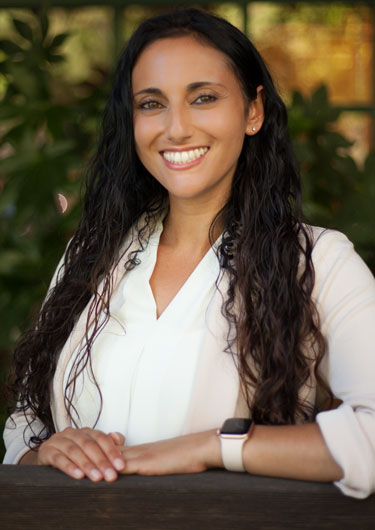 Dr. Rena Ahdut grew up in Tacoma, Washington dancing ballet, jazz, and tap. Her love of dance, movement and the human body led her to receiving her Bachelor of Arts in Dance from Chapman University in Orange, California. She decided to continue her educational journey at Palmer College of Chiropractic West in San Jose, California where she earned her Doctor of Chiropractic degree.
As a chiropractor, Dr. Rena takes a holistic approach in evaluating the body, aiming to find the root cause of dysfunctional movement and pain rather than treating symptoms. With chiropractic adjustments, myofascial release, low-level laser therapy, ultrasound, low volt electrical muscle stimulation, and more,
Dr. Rena effectively restores normal movement in the body. She then teaches her patients how to maintain health through proper nutrition, stress management, and exercise, to allow the body to function optimally and get her patients back to doing what they love, pain-free.
Dr. Rena plans to further her education and chiropractic skills through seminars, continuing education courses, and research in order to provide the best care for her patients. When she's not at the office, you can find her at Orange Theory Fitness, running, doing yoga, enjoying the sunshine, or hanging out with her husband and two kitties.
You can keep up with Dr. Rena and see her promotional information on her Facebook and Instagram.
Email Dr. Rena Ahdut at dr.renaahdut@gmail.com or contact us today for an appointment!
---
Sycamore Valley Chiropractic | (925) 837-5595
Your Danville and San Ramon Chiropractors since 1984